Do-Re-Mi, Mtsvane Kvevri (2019)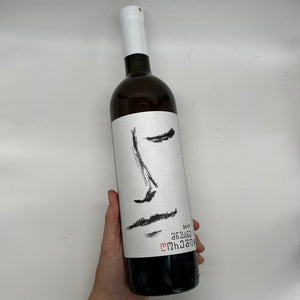 DoReMi, Mtsvane. Bright amber color wine with enjoyable intense aromas of – white flowers, ripe pear, roasted nuts, mountain honey and lemon zest. Fresh acidity and tannins exactly fits with it's medium body. In palate aromas are repeating complexly and adds some new notes of – green leaves, orange zest, green apple. Long last acidity keeps itself in finish and gives opportunity to feel wine aromas for a long. Wine can be aged in the bottle next 4-5 years.
Banana, apricot, cinnamon, peach, maybe a touch of sour cherry or cranberry. High acidity, grippy, med body but med+ finish with pronounced flavors or banana, pineapple, honey, orange and cinnamon. Likely won't age but mainly because I'll drink it all!