Henri Chauvet, Ensauvages (2021)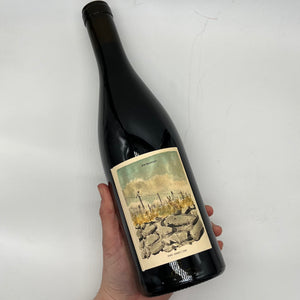 Located in central France and one of the smallest regions, Auvergne is home to a high concentration of natural winemakers. The region is special for various reasons, among which is its dormant volcanoes, mountain ranges, and unique clone of Gamay. Ensauvages is comprised of of Gamay d'Auvergne vines from places called Le Chamaret and Le Donazat. The soil is red clay and basalt.
Vinified whole cluster, this wine has depth and density and are built for the long run. Henri Chauvet spent 3 years working at Theirry Allemand.