Carolina Gatti, Pinpinea Rosato Frizzante (NV)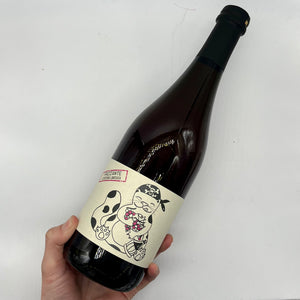 Veneto, Italy — A pet nat made with native grape, Rabosa. Fluffy texture with notes of tart raspberry, red twizzler and balsamic. Slightly tannic with a savory finish, the Pinpinea would be perfect with a charcuterie plate. Produced by wine pink and maverick, Carolina Gatti, the queen of bubbles.
In addition to growing grapes, Carolina and her family grow grains and cereal primarily for the free range livestock. A true self-sustaining ecosystem where the livestock provide natural fertilizer for the soil and eventually food for the family.