Costadilà, 450 SLM Frizzante (NV)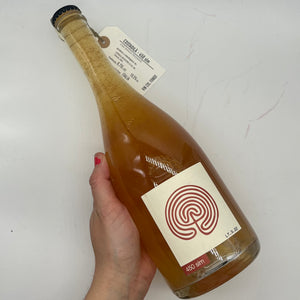 Veneto, Italy -- A different side of Glera, the grape variety used to make Prosecco. Invigorating, fresh and full of energy. Leesy texture with notes of grapefruit, red apple and grapefruit. Finishes with a hint of salt. 
The vines are farmed organically, older and planted at 450 slm just north of Venice. Native yeast ferment until dry then bottled with must made from passito grapes they dry themselves. This sparks the secondary fermentation in a Methode Ancestrale style. Have with any charcuterie plate.