La Gritona Tequila Reposado · 750ml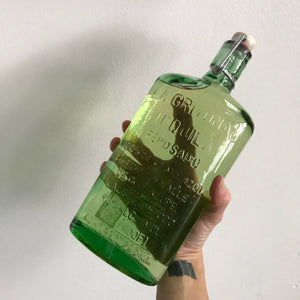 A small production tequila made by a small staff of locals, fermented at ambient temperatures and rested for 8 months in American Whiskey barrels. Balanced and herbaceous with little to no harsh burn.
By the way, these cool bottles are hand-blown from recycled Coke bottles!