Erstwhile, Tepeztate-Tobalá Ensamble · 750mL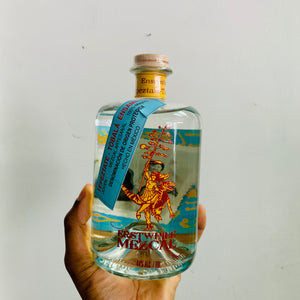 50% maguey Tepeztate (agave Marmorata) and 50% maguey Tobalá (agave Potatorum) all wild harvested as these agaves can not be cultivated.
This mezcal was naturally fermented in open-air wooden vats and distilled in copper alembic pots. This ensamble is Tepeztate forward with notes of pear, peppercorn and minerals balanced by soft toasted caramel notes of the Tobalá.