Mezcal Derrumbes, San Luis Potosí Mezcal · 750mL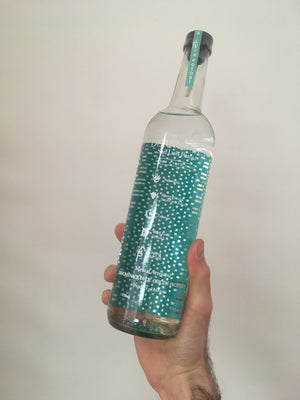 Mezcal Derrumbes is an independent bottler of a variety of mezcals made from different agave types and from different regions of Mexico, mainly small producers that haven't been exported before.
Produced at high elevation from regional Salmiana agave, it is cooked in above-ground ovens, making for a terroir-focused style with less of a smoky flavor. It is well-balanced with fruity undertones.