Marie et Vincent Tricot, Escargot (2020)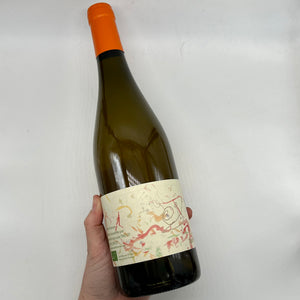 Soulful and alive expression of Chardonnay coming from the unique region of Auvergne. The Tricot's consistently make intriguing wines year after year. Plush and round with salty pear, sage and mint. Savory while aromatic. 
Hand- harvested from vines farmed Biodynamically in limesone, clay, basalt soils. Fermented spontaneously in stainless tanks then aged in a combination of neutral oak, and clay amphora. Unfined, unfiltered, and no SO2.