Strangeways, Chardonnay (2020)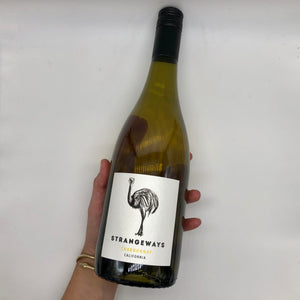 A pleasant everyday California Chardonnay. Rich with a citrus backbone to complement. Your go-to for a wine with oaky and buttery characteristics.

Grapes are sustainably farmed and sourced throughout Napa and the Central coast. The wine is produced in Buelton where there is a large emu and ostrich preserve; hence the cute label.