Bodegas Pinord, Taanug White Blend (2020)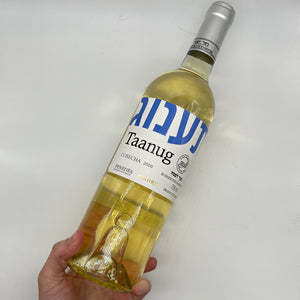 Penedes, Spain— Kosher blend of Macabeo and Xarelo.
Farming/vinification practices: the grapes are grown organically. The wines are vegan.
A blend of mostly Xarello with some Moscatel and Macabeo. D.O. Penedes. Fresh and fruity, with citrus aromas. 12% alcohol.
The Kosher winemaking process: the stainless steel fermentation tanks are filled with water, emptied and re-filled every 24 hours over a 3 day period. Each tank is sealed and stamped twice with a "Kosher" emblem. The grapes are picked by hand and all winery work (from pressing and fermenting the grapes with "Kosher for Passover" yeasts, to filtering, cold stabilization, fining and bottling, are carried out by a rabbi.