Aborigen, Piel De Luna Enseneda (2019)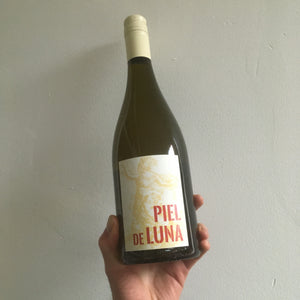 Valle de Guadalupe, Mexico — 100% Valle de Guadalupe grown Grenache Blanc. Full-bodied, with notes of citrus, pear tart and mineral. Aborigen was started in 2000 and every year they continue to experiment and make innovated wines every year.
The grapes are hand-harvested in the evening so they stay cool and there is no need for temperature control. The harvesting practice also explains the name, skin of the moon. Native yeast ferment, unfined, unfiltered.