Domaine Mosse, Moussamoussettes (2021)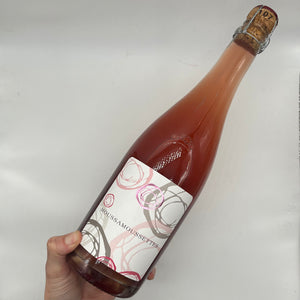 Loire, France — A perennial favorite Pet Nat from the Mosse legends in Anjou. A blend of Grolleau, Pineau d'Aunis. Disgorged and then recorked. Frothy strawberry, raspberry, grapefruit.
Agnès and René Mosse along with their sons Jo and Sylvestre live and work in the village of St-Lambert-du-Lattay, in the Coteaux-du-Layon area of Anjou. The Layon is a small tributary to the Loire that lazily digs its way through well exposed and drained hills of schist and sandstone.