Arrow, Triple Sec · 375mL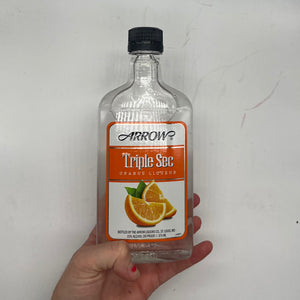 Arrow Triple Sec has just the right amount of sweetness and citrus flavor for the perfect margarita. Just add your favorite tequila and let the party start!
Created in the early-twentieth century using secret family recipes from Europe, Arrow is the #3 best-selling cordial line in America. The product line includes a full array of flavored schnapps, sweet and sour Smakers and brandies, as well as traditional cordials, liqueurs and creams.