Cantina Giardino, Vino Rosso Anfora 1.5L (2021)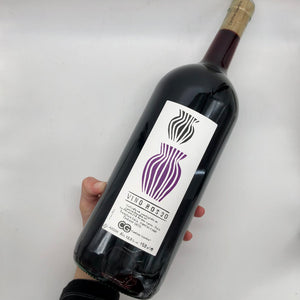 Campania, Italy — The Red Anfora magnum is  red wine of  Cantina Giardino is vinified with Aglianico. Long maceration on skin in amphora, no filtration and no sulphite added.
That signature funky smell, but delicious in the mouth. A blend of mainly Aglianico but a portion of Barbera and Piedirosso too, it's aged in an old sandstone amphora. Lots of blueberries and blackberries with that volcanic minerality driving through with a decent body and pepper undertones. Lots of tannin and lots of yum.