Clos Lentiscus, Cric Cric · 1L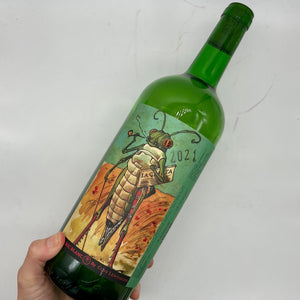 Hop on the bandwagon with this grasshopper. A liter of fun, light, crispy white wine from one of the best in Penedes! Comprised of 100% Xarello. 
Crisp on the palate with hints of herbs, and both yellow and white fruit. Lemon and lime--think dry Sprite. 
Don't sleep on this one.