Frank Cornelissen, Susucaru Rosato · 1.5L (2022)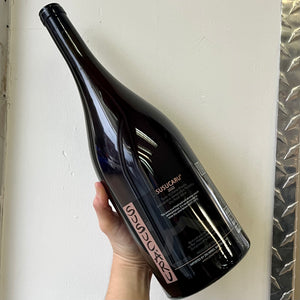 She's back! The ephemeral Susucaru. Cranberries, rock salt and a rosemary sprig. Susucaru roughly translates to "they stole it" in local dialect and is what the vineyard workers exclaimed when they showed up for Frank's first harvest.
Why not grab a magnum of the inimitable Susucaru?