Domaine Buronfosse, Circumstantia (2021)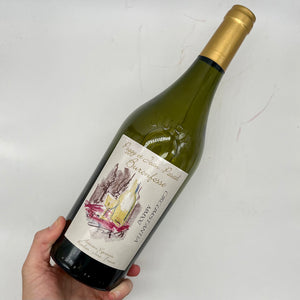 Classy stuff from the very talented neighbours of Ganevat. An assemblage of multiple parcels and vintages 2020 & 2021. The choice to interplay between tension and suppleness with 2 different expressions of terroir. The barrels are topped liberally. 18 months élevage in oak.
Jean-Pascal Buronfosse is a natural wine producer based in the Jura region in France.
The wine 'MMXXI Circumstantia' is made using the limited yield of Chardonnay 2021, combined with his 2020 Chardonnay vintage he was aging in barrel. It tastes fantastic. Lean, yet creamy with zingy acidity and zesty floral touches. This is a delight to drink!