Domaine Buronfosse, Les Belemnites (2019)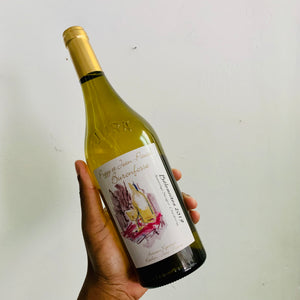 Jura, France — This is a tangy blended delight showing really well at the moment and may be even better if given a little more time in bottle. Another bone-dry, forested white that is a bit more herb and spice-based white than their 100% Chardonnay ouillé bottlings from Domaine Buronfosse working in La Combe-de-Rotalier in Southern Jura, France. 
Vinification: This is a majority blend of Savagnin with some Chardonnay as well hand-harvested from vines grown in limestone, clay, and marl soils. The grapes are directly-pressed and undergo spontaneous fermentation (ambient yeasts; no temp. control) before a short élevage and bottling unfined, unfiltered, no additional SO2.