Domaine Buronfosse, Se Kwa Sa? (2020)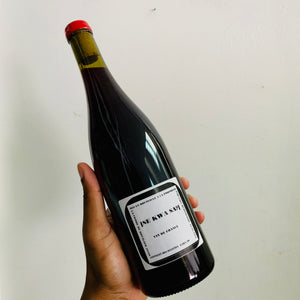 This blend of local red grapes hits something ethereal in its lightness and distinction – as the name of the cuvée asks: what is that?
Vinification: A blend of local Jura varieties: Poulsard, Savagnin Noir (Pinot Noir), Trousseau, Gamay, Béclans, Enfariné, Tinturiers hand-harvested from 70 year-old biodynamically-farmed vines grown in calcareous clay and marl soils. The grapes are directly-pressed and undergo spontaneous fermentation (ambient yeasts; no temp. control) before a 10-12-month élevage in neutral oak. Bottled unfined, unfiltered, with no additional SO2.