Domaine des Buis, Les Brumes (2022)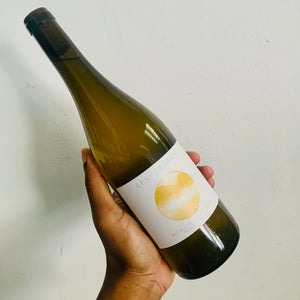 Auvergne, France -- Pauline Broqua makes wine by following her instinct and senses. When drinking her wines our gut instinct tells us that they are darn good. Our senses are electrified. Pauline worked as a sommelier in Toulouse before working for Domaine Yoyo and studying under Nicolas Carmarans. She eventually purchased some land and has converted the domaine to biodynamics.
Dry, very ripe Chenin. A large and beautiful wine (dense and fluid at the same time) very aromatic on white fruit and beautiful spices. Notes of citrus fruit and white flowers. Full-bodied and mineral on the palate, with good length. Direct press and aging in tank.
Granitic Sand, lieu dit Les Buis, 40 year old vines, from 3 hectares surrounding Pauline's house.

Cuvée vinified and aged in vats.