Domaine des Buis, Marin d'Eau Douce (2020)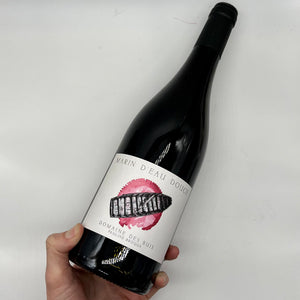 Aveyron, France — Pauline Broqua makes wine by following her instinct and senses. When drinking her wines our gut instinct tells us that they are darn good. Our senses are electrified. Pauline worked as a sommelier in Toulouse before working for Domaine Yoyo and studying under Nicolas Carmarans. She eventually purchased some land and has converted the domaine to biodynamics.
60% Fer Servadou and 40% Cabernet Franc 
Fragrant black pepper, rhubarb and violets on the nose with dark brambles and silky red plum on the palate.