Gaioz Sopromadze, Chkhaveri (2021)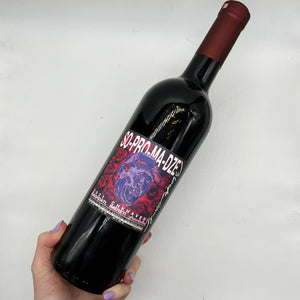 Imereti, Georgia -- Chkhaveri is an old clone from the Imereti region. Slinky purple fruit and flavors of the forest. 3 weeks on skins then 1 month in qvevri. Dark, inky and structured, but with a lovely freshness and natty texture--medium bodied.

High elevation in the mountains besides the Khanistskali River. The winery was started by Gaioz's father just before the Communist Revolution in Russia. After the fall of the Soviet Union, Gaioz established the winery as an emblem of natural and traditional Imeretian wines. His sons now join the operation and they farm 4 hectares of vines biodynamically. 
In the traditional way everything is done outdoors, the manual presses are right next to the buried qvevri.