Gotsa, Tsitska Tsolikouri (2020)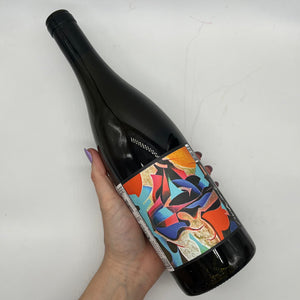 Kartli, Georgia -- A fresh and herbaceous blend of two native Georgian varieties,
Tsitska and Tsolikouri with six days of skin contact followed by six months of aging in qvevri. Bee pollen, cider, saline, fresh cut grass, sun tea, and celery.
 Beka Gotsadze, the patriarch of Gotsa Family makes traditional wine, but is not afraid of innovation.Beka drilled holes in the bottom of the qvevris and connected to lower aging qvevris and this is just one example of his innovative nature. The winery is located in Central Georgia, 4200 feet above sea level and the cool weather helps with fermentation. The vines are located lower down the mountain, but still at 1800 feet above sea level in a pristine national park.