Hayman's, London Dry Gin · 750 mL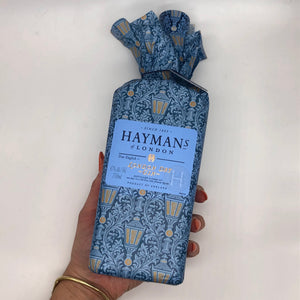 This classic London Dry Gin is ideal martinis or gin and tonics. The juniper note is prominent balanced with the 9 other botanicals. A little more citrusy than other juniper forward styles.
The Hayman family is the oldest gin-distilling family in London and started in 1863. The current chairman's great-grandfather created the iconic Beefeater gin.
Hayman's uses three small copper pot stills then lets the 10 botanicals macerate for 24 hours.