Jeremy Quastana, Melissa Lavaysse (2022)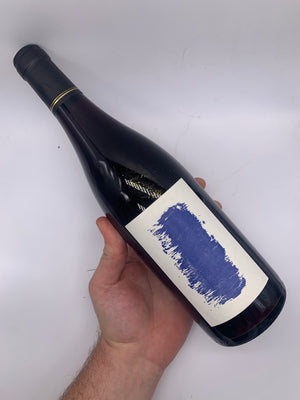 Zero/Zero Gamay from Olivier Lemasson's (Les Vins Contés) former apprentice. Jérémy was a history student and spent more year in the cellar as Olivier's only employee then school. He followed his heart and gave up history studies and interned with Lapierre (Beaujolais) and Luyt (Chile) along the way. He purchased 2.2ha of his own in Touraine, not far from Cherverny. He converted the vineyards of Gamay and Cot to organics.
Jérémy is still a young vigneron and, in our opinion, he gets better every year.

Wine Notes: 100% Gamay from 2.4 Hectares in Monthou sur Bievre from Melissa Lavaysse, clay over eboulis calcaire, no so2 vinification, semi carbonic of 8/10 days in tank and raised in old barriques. This is the only wine made in the new cellar they are building and where ultimately everything will be vinified and raised in the future.