Kalogris, Mrs. Poulia (2021)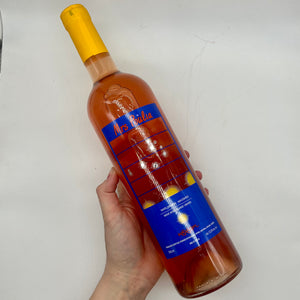 Very floral, with with high acidity (typical of the variety) and riper citrus fruit (blood orange) than the white sibling.
Skin contact vinification (10 days) of the gray-skin Moschofilero grapes, in stainless steel tank with no temperature control (cool ambient temperature), indigenous yeast, no additives, and no filtration or fining, with limited sulfur at bottling.
Mrs Poulia is an interesting skin contact application on the mysterious gray-skinned Moschofilero grape, from the Kalogris Organic Winery grapes, with a fresh, juicy and expressive result.
light crispy grapefruit, strawberry a little earthy finsh 
organic winery, that dates back to the 1870s 3 hectares