Kirinzan Classic Futsushu · 720ml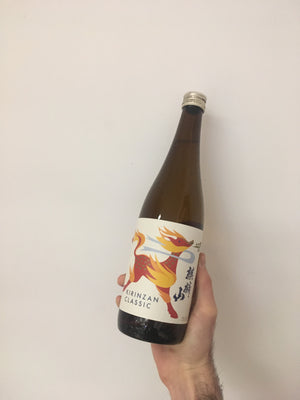 A versatile sake that fits nearly any occasion. Kirinzan produces a range of sakes, but they might be most proud of their everyday drinking 'Classic,' which also happens to be most popular with neighboring locals, who can vouch for its consistent quality from year-to-year. Produced using rice grown in cooperation with local farmers, it is dry, rice-forward, with a hint of melon and apple, and exceptionally clean on the palate with a subtle note of toasted almonds on the finish. 

Serves well at any temperature from chilled to warm. Pairs with grilled fish or vegetables, tofu, or sushi.
Sake Meter Value: +6
Rice Milling: 65%
Region: Niigata