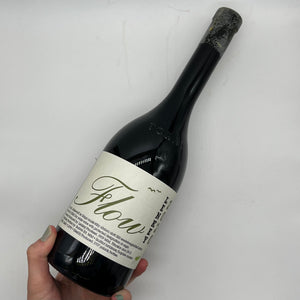 FLOW is a novel wine in the Lenkey portfolio — an unoaked, young blend of native Tokaji grapes (65% Furmint, 35% Hárslevelű and 5% Sárgamuskotály). The grapes hail from several of Géza's vineyards in Mád, Tokaj.
The grapes were hand-picked and fermented spontaneously in stainless steel tank. After fermentation, the wine was aged for an additional 18 months in tank and 1 year in bottle.
The wine is powerful, with waxy, spicy aromas and flavors like green apple, lemon, salt and Chamomile on the palate. It is a clean and pure expression of the climate, soil, and native grapes that make the Tokaji terroir absolutely one of a kind. Unfiltered and rough fining only. Certified organic and vegan.