Les Arabesques, Chopine (2019)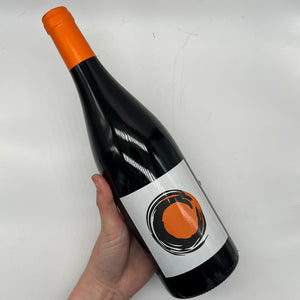 New York born, Saskia worked as a photographer in London before delving into the wine world as a sommelier. From there she decided to study wine in Burgundy and interned with the likes of Jean Claude Rateau, and Alain Castex. In 2013 she started her own project in Rousillon where her faimly is based. Saskia doesn't own a tractor and everything is done painstakingly by hand. She has 8 different parcels across three villages amounting to 4.5 hectares in size. She benefits from the rich diversity of soil types and terroir.
Chopine is semi-carbonic biodynamic Carignan pressed into fiberglass vats for a quick aging. Vibrant and light on its feet with dark fruit notes. Chillable and wild.