Les Vins Pirouettes, Brutal Rouge de Stephane (2020)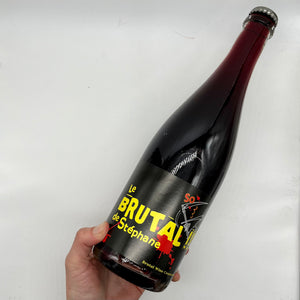 Savory and tart with notes of licorice and rocky minerals.
Cultivated and vinified by Stéphane Bannwarth.

Grapes: 50% Pinot Noir, 50% Pinot Gris.

Vineyard: Bildstoecklé, one of Stephane's signature and most interesting sites. Silt on oolithic limestone. Organic and biodynamic-certified.

Cellar: Grapes are sorted while harvested by hand, then macerated for 15 days as whole bunches (natural carbonic maceration). Gentle pressing, elevage on lees in stainless steel tanks, for 20 months. Racked and bottled without fining, filtration or sulfur added.