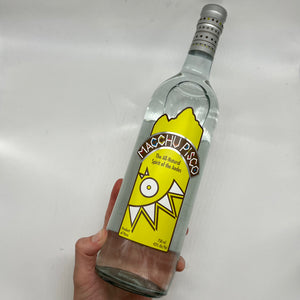 The smoothness and subtlety of this pisco is marvelous. We love pisco sours all summer long! Side note: you could also use their drinks recipes for a grappa of the same grape variety.
Comprised of a single variety, the non aromatic Quebranta grape. Family run operation where the grapes are destemmed and pressed by foot, creating a more special, hand-crafted product. Distilled in a small copper pot and removed at 80% abv as to not have to be diluted. This is a pretty unique and labor intensive process!
Very wine grape smelling, hint of grapefruits and berries. Oily tasting with some savory vegetal notes, lime salt, pepper, with a creamy marzipan finish.