Maria & Sepp Muster, Opok (2019)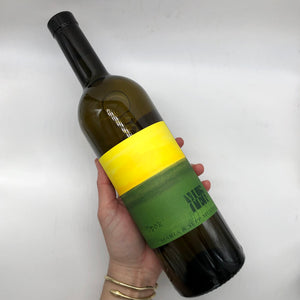 An old estate that dates back to 1727, Sepp and Maria took over the 10 hectares from Sepp's parents and farm completely biodynamically. Leutschach, where they reside in Styria, is idyllic with plenty of forest and rolling hills.
Biodynamic blend of Sauvignon Blanc, Chardonnay, Welshriesling, and Gelber Muskateller destemmed and spontaneous fermentation in neutral oak and then matured for 2 years. Opok refers to the compact marl soil that gives this region a distinct terroir. Mineral, sea-shell, stony purity. Ripe fruit , acid key lime, grapefruit, pineapple, passion fruit, nectarine.