Matchbook Distilling, Day Trip Peach Amaro · 750mL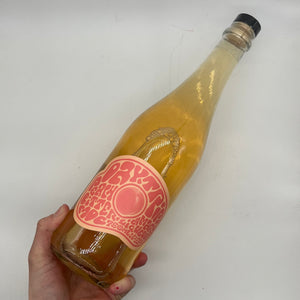 Greenport, Long Island -- An intoxicating liqueur that would be a delicious addition to any sparkling wine. Fermented peach juice with peach leaf distillate, elderflower, quassia, rose, and pink peppercorns. Just the right amount of bitter and sweet.
From the wacky experimenters in Long Island.