Matchbook Distilling, Blingnova Wheat Vodka · 750mL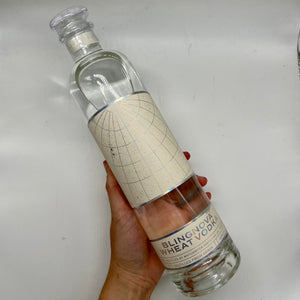 Greenport, Long Island --  Clean, smooth, and soft, our new Bling is made from certified organic wheat grown by Thor Oeschner on a regenerative farm in the Finger Lakes.The winter wheat is prized for its flavor while the soft provides a long, smooth quality.
Matchbook Distilling is an innovative distillery in Long Island that continues to push the envelope with new experiments and spirits. The Blingnova is a vodka made with care and great ingredients.