Mersel Wine, Lebnani Abyad · 1L (2021)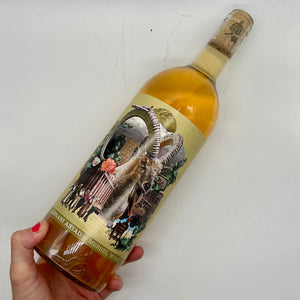 A helluva skin contact wine from a country that is thought to be the first to produce wine. Medium-bodied with notes of peaches, lychee and guava. Soft tannins and super approachable. Would pair brilliantly with a wide array of food or on its own.
Mostly Merwah from 150-year-old vines (native grape) and Sauvignon Blanc from two mountainess regions in Lebanon. The wines ferment separately and macerate on the skins from 2-3 weeks. Eddie started Mersel with a vision to share Lebanese culture through wine, a commitment to sustainability,  and to support local farmers. We're  always excited to carry Mersel wines in the shop.