Nestarec WTF What the Flor (2017)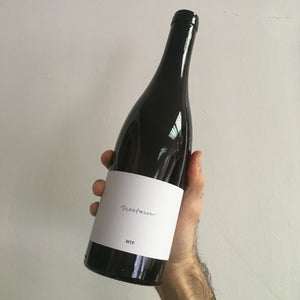 So many great things are initially unintentional as was the WTF. Milan at first was making this wine in a garage and it kept developing flor (a veil of yeast used to protect the wine in the sherry making process). He decided to let the wine be and it resulted in a super complex wine. Now he keeps some of the previous vintage and adds the fresh vintage to it, creating a sort of perpetual barrel. 
This wine is Gruner Veltliner with a touch of Riesling, half macerates on the skins and half is direct pressed. It is then blended and put in to small, neutral acacia barrels where it then develops flor. The result is a wine with notes of chestnut, unripe peach, honeysuckle and cooked pear. Even notes of jasmine, kiwi, and herbs.