Osmote, De Chaunac (2020)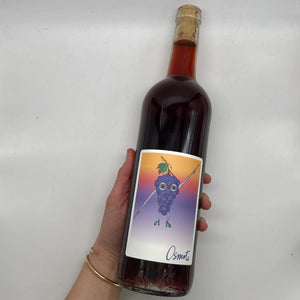 There's so much to Finger Lakes wine that we don't know! This one from a vineyard on Cayuga Lake is comprised of De Chaunac, one of heritage varieties to come out of Cornell college. A chillable red with prominent notes of bitter cranberry, plums and rosehips. Blood orange notes peaking through. 
The De Chaunac vines were planted in 1973 are are own-rooted. De Chaunac juice ferments on Chardonnay skins to bring in a little more texture and tannins to this juicy number.
Naturally fermented and unfiltered.