Partida Creus VN Blanco Sparkling (2018)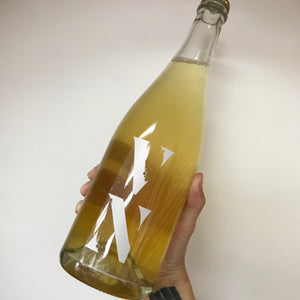 Partida Creus Vinel·lo Blanco Ancestral
is a sparkling wine made with the ancestral method with
White Grenache
,
Maccabeu
,
Moscatell
,
Vinyater
,
Xarello
,
Parsé
and
Parellada
, from its own vineyards planted on clayey-calcareous soils.
Harvest is performed by hand. Once in the winery, the grapes are directly pressed and the resulting must ferments in stainless steel deposits with native yeasts and temperature control, 15-18ºC. The final fermentation takes place in the bottle. The ageing lasts 10 months in the bottle with its fine lees.
Sparkling, light and fruity. On the nose, the aromas of ripe white fruit stand out, with light notes of minerality. On the palate, it is fresh, with elegant bubbles.