Domaine de la Patience Red (2022)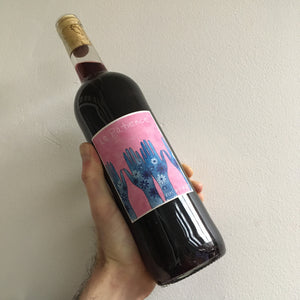 Languedoc, France — Domaine Patience's Red is made of a blend of organically farmed Carignan and Syrah grown in Costières de Nîmes—the most southerly appellation of the Rhone. This family estate takes its name from the wild, aromatic herb "La Patience" that can be found throughout the vineyard. The grapes undergo a short spontaneous fermentation in temperature-controlled stainless steel tanks. Bottled a few months after harvest after light filtration.
Personality: crunchy Carignan & fruity Syrah notes make for a truly chuggable red! Best served chilled, with just about anything.