Peltzer x Ziniel, Good Intentions One (2020)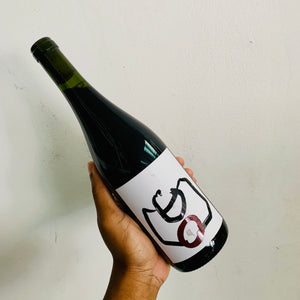 we love how the carbo action lifts the red-fruited St. Laurent grape.  The result is a light-bodied wine with an almost imperceptible fizz, and darker, almost tarry, fruit, tart cherries and spice on a minerally backbone.  An excellent food wine for all the things we're eating in these dark days of winter.
Carbonic winter glou from the dream team of Austrian biodynamic powerhouses Meinklang + Ziniel!