Quinta da Boavista, Lero Lero (2022)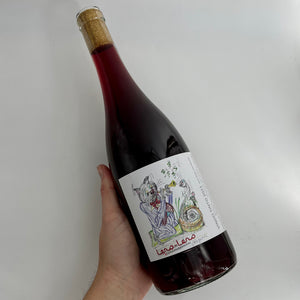 An utterly delicious wine that deserves a chill. A blend of primarily Jaen, an often overextracted variety, and a small splash of Tinta Pinheira. Lero Lero translates to Chitter Chatter and the winemaker made this wine because he likes to drink wine and chat with his friends, but not get drunk. I mean, us too. Lipsmacking raspberries, bouquet of flowers with an earthy finish.
The vineyards here are very biodiverse with chamomile, lavender, legumes, and clover as cover crop. João Tavares de Pina focuses on low intervention while cultivating polyculture in the field.