Richard Stavek, Divy Rysak (2019)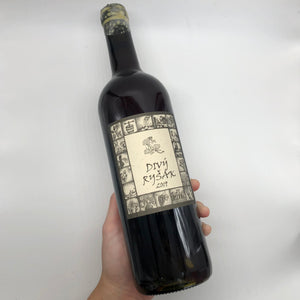 This is a wine that defies categories. Divy Rysak translates to wild mix. This is a blend of different grapes both red and white always done whole cluster with gentle foot stomping after the spontaneous fermentation. Notes of blood orange, mountain herbs and flowers, starfruit with so much texture.
Richard Stavek is a true visionary in the Czech Republic. He's also one of the hardest workers I know. It is incredible how much he can accomplish in his tiny cellar (part of a UNESCO site!). His wines are pure, exciting, and contemplative. When meeting him, you would be suprised by his talent because he his incredibly humble. You'll never be disappointed with one of his wines, they  will take you on a journey.