Séléné, Cuvée de Printemps (2021)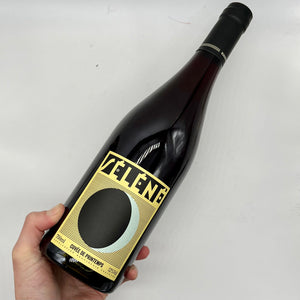 A delightful, delicate, pretty and floral Gamay from Sylvere & Mathilde Trichard in Beaujolais. Sylvere interned at Domaine Belluard and worked closely with Domaine Lapalu before taking over 4 ha of vines in Beaujolais in 2012. The vines have been farmed organic and biodynamically since 1998.
Semi-carbo Gamay in concrete. Grapes are from close to Brouilly. No added SO2. Dream of springtime all year long with this beaut.