Strohmeier, TLZ Karmin (NV)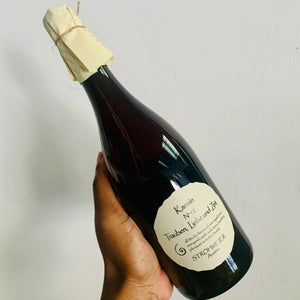 Christine & Franz Strohmeier are masters of making natural wine, and their wines from the Styria region of Austria really are both exceptional and worth the pricetag. Expressive, elegant and full of their own touches, Strohmeier wines continue to wow us every time.
This wine is made from Blauer Wildbacher, which is a really unique grape. Earthy, complex and light.