Succes Vinicola, El Prat (2021)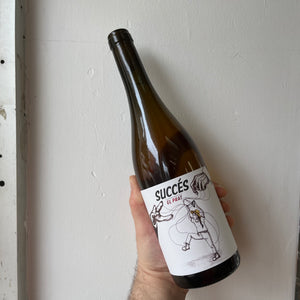 A Conca de Barberà Macabeu with a mineral spine, extravagant spice aromas, and no sense of flabbiness or haziness.
All farming is organic. 55 year-old bush-trained plantation of Macabeu in Cabra del Camp, Albert's ancestral village (his family has been there for over 800 years; he's a fifth-generation vinegrower). 500m elevation on clay soils, at a much higher elevation than much of the generic Macabeu that's grown for industrial Cava.