Sundstrom, Sponti Cider (2020)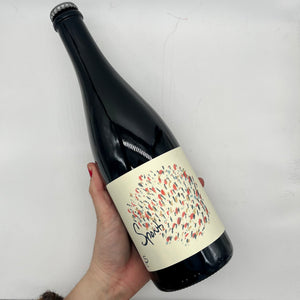 An elegant cider with a gentle sparkle. Very aromatic with notes of lemon balm and oolong. Clean and dry with light tannins. Spontaneous primary ferment then sugar is added to spark the secondary ferment in the bottle for the sparkle. The wine finishes fully dry and is left non-disgorged on the lees that adds complexity.
A blend of 4 different apple varieties from the Finger Lakes and Lake Ontario.
Leif approaches fermentation as a kind of improvisation and meditation--lessons for the cellar and life.