Tapatio, Tequila Blanco · 750mL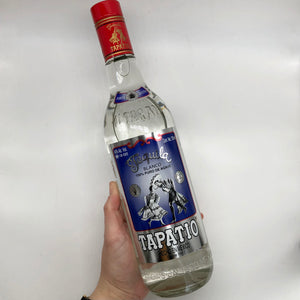 A cult favorite in Mexico that has finally made it stateside. Produced by one of the monumental old families in the region, the Camarenas. Estate fruit from the Jalisco highlands that are slowly cooked in brick ovens and then crushed by tahona stone before being double distilled, all done the traditional way. The tequila is then rested so the flavors harmonize. 
Cooked agave, anise, and mint on the nose followed by white chocolate, pineapple, citrus on the palate and a hint of grassy vegetal. Soft creamy mouthfeel with a delightful mineral and spice finish.