Tie, Silver Cachaça · 700mL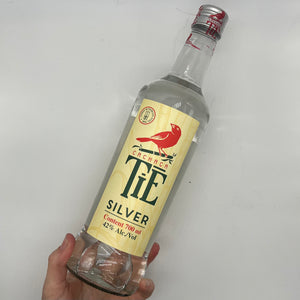 All hand harvested from a smaller producer in the Minas Gerais region of Brazil. Sugar cane is from the Gariupa farm and is distilled in a direct fire pot still. These traditional pot stills were originally used when producing Scotch. Very clean nose with notes of sweet sugarcane, zesty lemon, salty olives and a creamy undertone. Upon sipping there are notes of lemon, lime, sweet sugarcane--Sprite vibes. Some smokey notes matched with grapefruit and double cream.
Not as grassy and more round than agricoles.