Vivanterre Contact SGS (2021)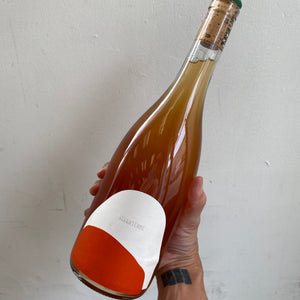 Auvergne, France — A blend of Sylvaner, Gewurztraminer, and Ugni Blanc grapes, grown using organic practices. No fining, filtering, or SO2 added during any phase of winemaking.

Vivanterre is produced in the Auvergne region of France by Patrick Bouju and Justine Loiseau OF of Domaine La Bohème, and founded by Rosie and Max Assoulin, with the support of renowned sommelier Cedric Nicaise.