Zajc, Full Circle Cvicek (2021)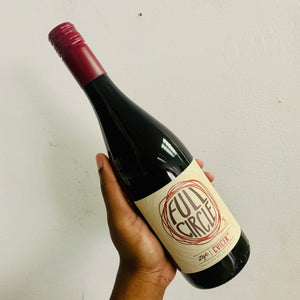 Our idea behind full circle wines is to return to the ancient wine making traditions and old school wines our region was known for in the Middle Ages. Fermented with no added yeasts and bottled without filtration, these wines truly represent the terroir of Dolenjska.
FRESH AND INVITING
Cviček is a unique red and white wine blend of controlled origin and composition and is product of minimal intervention winemaking. Playful berry aromas, crisp acidity and light body create a fresh and inviting wine for any occasion. Enjoy it chilled!